We are embarking on the re-vitalization, re-development and re-branding of multiple buildings in Old Sacramento Waterfront. This historical site is made up of 28 acres of unique historic buildings dating back to the Gold Rush era. Old Sacramento Waterfront is home to restaurants, entertainment, history museums, steam train rides, retail stores, office buildings, parking, and residential. Many are brick and timber buildings ideal for creative office, retail, or residential use.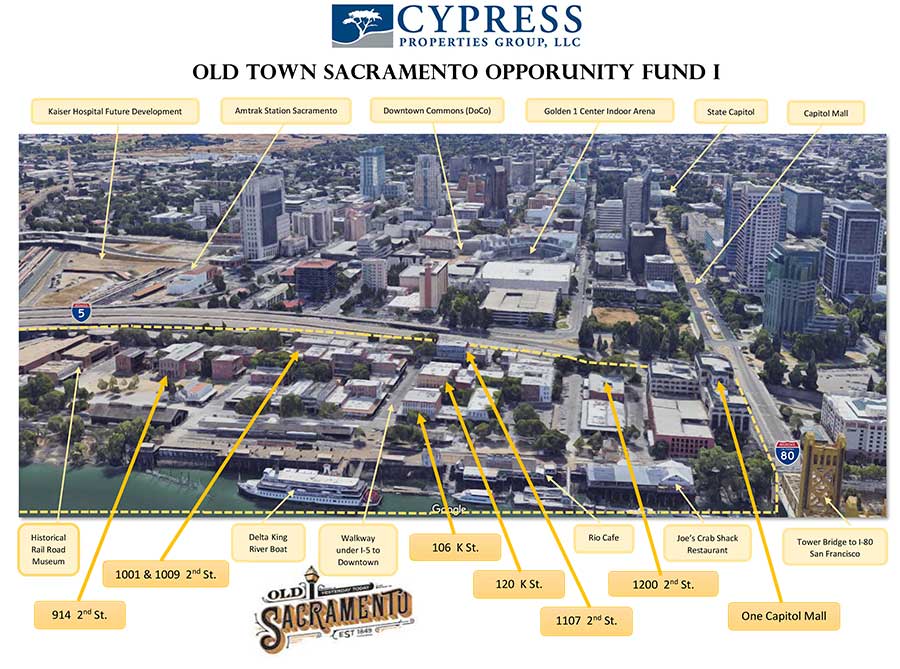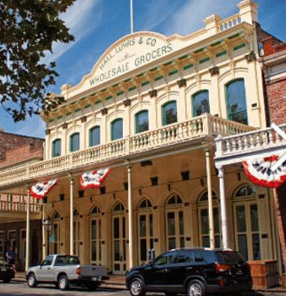 914 2nd Street – Hall & Luhrs Building
Hall & Luhrs building is one of the largest brick and timber building in the Old Sacramento Waterfront. The building is approximately 27,000 square feet which includes two floors and a basement. The Old Sacramento Underground Tours are done in the basement of this building. Cypress Properties Group, LLC purchased this building in the beginning of 2018.