CYPRESS PROPERTIES GROUP, LLC
Chris Wight, Principal
Chris Wight has over 30 years of experience in all disciplines of commercial real estate including Development, Banking, Capital Markets, Brokerage and Asset Management. Mr. Wight was a Senior Vice President at Wells Fargo Realty Finance working out of the corporate headquarters in San Francisco. He also worked as a Senior Director in the Capital Markets group at both Cushman & Wakefield and Colliers International in San Francisco responsible for structuring large institutional transactions. He has also worked as a "ground-up" developer for Reynolds and Brown Development in the SF Bay Area.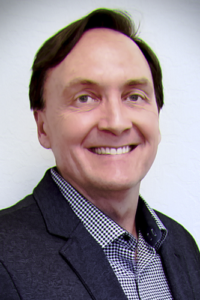 Bill Schmitt, Director of Construction and Development
Bill Schmitt has over 40 years of experience in the real estate development and construction industry. His time working at Meridian Property Group (Vice President of Construction), Catellus (Director of Construction), CSB Construction (Co-Owner), Tidewater, and Developer has given him knowledge in all aspects of commercial development and construction. His portfolio includes over 2,000 buildings, the majority of which were design/build. He has worked on office, medical, restaurant, factories, warehouses, and retail buildings thoughout the West Coast ranging from tenant improvement to ground-up projects.His experience has given him insight on budgets, design, schedules, process, and quality control associated with delivering a finish product. His ability to be a liaison between all agencies associated with the construction process; to understand the construction plans and how everything ties together, and to problem-solve issues that come up on and off the construction site, makes Bill Schmitt a vital member to of the Cypress Properties Group, LLC team.
Mr. Schmitt received a Bachelor of Science degree in Civil Engineering at Valparaiso University in Valparaiso, Indiana and an MBA from Golden Gate University in San Francisco, California.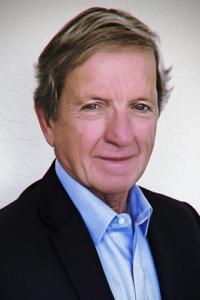 Christine Silva-Netto, Project Coordinator / Project Manager
Christine Silva-Netto has over 25 years of experience in the development and construction industry. Her real estate development knowledge originates from her employment and association with developers such as Catellus (Project Assistant), Meridian Property Company (Project Coordinator), as well as, Legacy Partners, and Venture Corporation. Her construction experience and knowledge originate from her employment at Pioneer Heights Apartments (Maintenance staff), CSB Construction (Accounts Payable), Paragon Builders (Accounts Payable), Herrero Brothers (Project Assistant, Accounts Payable), and Lusardi Construction (Project Assistant, Accounts Receivable Assistant).
She has worked with Mr. Bill Schmitt for over 20 years. Their work together involved working on office, medical, restaurant, factor, warehouse, and retail space ranging from ground-up to tenant improvement projects. Her knowledge is in financial and budget management, coordination and communication management, and document management.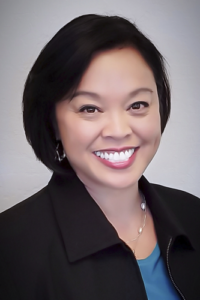 GS MANAGEMENT COMPANY
Beverly Howell
Beverly J. Howell is Chief Operating Officer and a principal of GS Management Company. Ms. Howell has worked in commercial real estate since 1983. Prior to GS Management Company she was the principal of a local property management company, which merged with GSMC in 1996. From 1985 – 1992 she was a Portfolio Manager with Koll Management Services overseeing an extensive industrial and office portfolio in the East Bay. Ms. Howell received her Bachelor of Science Degree in Business with an emphasis in Accounting from San Francisco State University.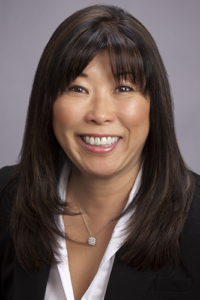 Phyllis Osaki
Phyllis Y. Osaki is the Chief Executive Officer and a principal of GS Management Company. Ms. Osaki has worked in commercial real estate since 1977. Prior to joining GSMC, she was No. California Regional Vice President with Koll Management Services, and she was the No. California District Vice President with PREMISYS Real Estate Services, Inc., a national property management company which was a wholly owned subsidiary of The Prudential Insurance Company. Ms. Osaki has in-depth experience in marketing, leasing, construction management, project acquisition/renovation and commercial property management. She earned her Bachelor of Arts Degree and Standard Teaching Credential from San Jose State University.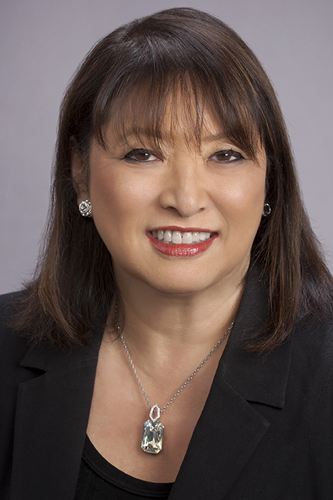 Pam Olson, CPA
Pamela L. Olson, CPA, is our Chief Financial Officer and, as such, she is responsible for overseeing the portfolio financial statement preparation and accounting operations. Ms. Olson is located in our Bend, Oregon office where she effectively telecommutes with our clients and the GSMC team. Ms. Olson specializes in real estate issues with an emphasis on partnership accounting. This experience allows her to coordinate and prepare all of the audit and tax reporting, as well as the accounting set up of new entities. Prior to joining GS Management Company in 1993, Ms. Olson was a Senior Tax Accountant at Arthur Andersen & Company. Ms. Olson received her degree in Business Economics with an emphasis in Accounting from the University of California, Santa Barbara.